Scion and ATTIK Begin Tenth Year of Creative Partnership with National Cross-Media Campaign for "Big" Scion iQ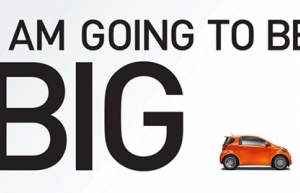 Ten years ago, Scion surprised the advertising industry by selecting global creative agency ATTIK as its creative agency of record. ATTIK remains the brand's creative agency of record, and the breaking national cross-media campaign for Scion's new, premium micro-subcompact iQ represents the latest strategic initiative from one of this era's most impactful marketing relationships.
Read the full article.