Tasha Oldham delves into the historic threads of cotton.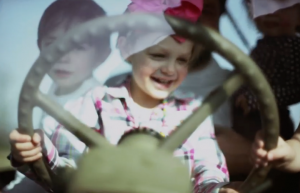 "My approach is to start with the values of a company and capture the unique authentic moments that reflect those values in meaningful memorable ways."
And that is just what she did for Cotton. Known for her emotional work, Tasha peels back the layers of the cotton industry to get to the heart of a cozy industry for her latest docu-style project for Cramer-Krasselt and the Cotton Council. Showing the entire family, their business and the heart, soul and devotion to farming the land in the USA.
Click link to see the: "VISION BEHIND THE BRAND":