Yahoo Voices - Jamee Natella Talks About Her Commercials and Feature Film Projects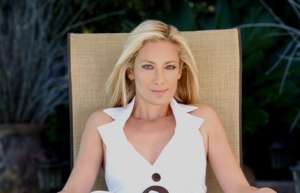 Today's interview is with Film Producer Jamee Natella . Jamee started out producing commercial for major advertising agencies. She has since moved on to producing feature films, and also films celebrity interviews at major events.
Justin Samuels: This winter Blueyed Pictures worked with CW3PR to film various celebrities at Sundance. Who did your company film? Were the celebrities interviewed? You started out in advertising.
Jamee Natella: Yes, because I felt suited to the fast-moving world of commercials. It was a great way to hone my production skills.
JS: What led you to transition to film?
JN: It was a natural transition. I started my career originally in film as a junior development executive. And then I switched to producing commercials Now I've come back to film. I don't believe it's good to get stuck for too long in one field or the other. It's important to keep learning and progressing.
JS: Was the transition difficult?
JN: Both fields are very competitive, but if you remain disciplined then you can suceed in either of them They certainly can feed each other, especially in temrs of talent. They also have their differences as well, obviously.
Read the full article.